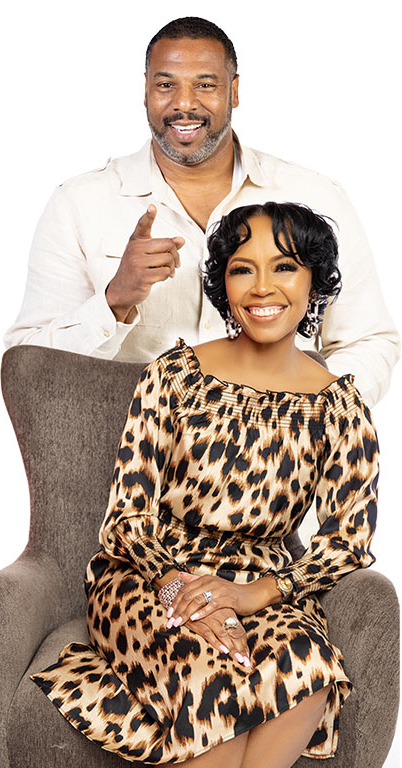 Ervin and Melva Henderson
Ervin and Melva Henderson are the founding pastors of World Outreach Center located in Milwaukee, Wisconsin. With a vision to impact lives worldwide and a mission to train servant leaders, they travel nationally and internationally as ministers of the Gospel and humanitarians.
They are hosts of Discipling the Nations Broadcast, an international radio program heard daily by millions worldwide. Ervin, affectionately known as Pastor Skip, is the host of Into His Courts, a weekly faith-based sports talk show. Ervin and Melva have been featured on the Victory Television Network and are former hosts of the Trinity Broadcast Network (TBN).
Both Ervin and Melva are graduates of Rhema Bible Training College in Tulsa, Oklahoma. They hold licensing and ordination credentials as well as Honorary Doctorates of Divinity in Theology.